Sophora Japonica is from the species of Styphnolobium japonicum (L.) Schott, the Pagoda Tree. Chinese name is Huai Shu,  Chinese Scholar. Each July and August, the yellow flower blosses, and have a great fragarance. Because Sophora Japonica contains rich rutin, quercetin, amino acid, vitamins, people love to take it directly, as cooking with rice.
Flower

Rutin

WS rutin

Quercetin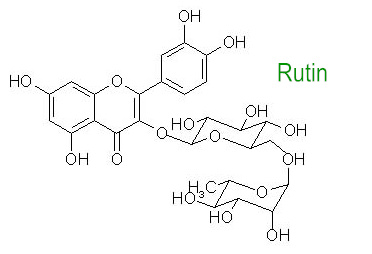 Natural Rutin, which is sometimes referred to as vitamin P1, is one of the many flavonols that can be found in plant based foods and is part of the phytonutrient family (a group of chemical compounds that occur naturally in plants and have multiple health benefits but are not considered essential to human health).  It is a strong antioxidant (a substance which protects the body's cells from oxygen related damage) which can also protect against cancer and inflammation.
CAS No.: 153-18-4
Chemical formula: C27H30O16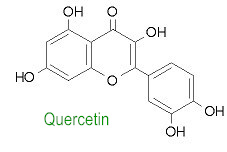 Natural Quercetin, is part of a group of phytochemicals known as flavonoids, most of which are responsible for coloring of a plant product to a certain extent. Flavonoids, and quercetin in particular, may offer a number of benefits to humans.
CAS NO.: 117-39-5
Molecular: C15H10O7
Buy Rutin Quercetin From RDHealthIngredients
Product Name
Specification
Rutin NF 11
95% HPLC
Botanic Source: Sophora japonica L.
Part of Used: Flower
Appearance: Light Yellow Fine Powder
Pharmaceutical Grade, Food Grade
Quercetin
95%, 98% HPLC
Botanic Source: Sophora japonica L.
Part of Used: Flower
Appearance: Light Yellow Fine Powder
Food Grade
Certificates: Kosher, Halal
Applications: Rutin and Quercetin are mainly applied in Pharmaceutical industry, and food supplement.
Storage and Package: Keep in cool and dry place of 25℃ temperature, out of direct light and heat; in 25kg/drum, plastic bag inside, or 1kg/aluminum foil bag;
Shelf life: 24 months within proper storage.
Fill out our form or request chart below or contact Sales Manager to request wholesale prices or a complimentary sample of any of our wholesale products.